Fall Mantel Decor Ideas Plus Some Gorgeous Winter Mantel Decor
Please note that this article may contain affiliate links. As an Amazon Associate, I earn from qualifying purchases at no additional cost to you. You can read more at the bottom of this page or read my full disclosure on my Affiliate Disclosure Page
The chill is coming in. We're pulling out our fall and winter clothes and pumpkin spice is everywhere. It's that time of year! It's also time to decorate for fall. And, we have some great fall mantel decor ideas for you.
There are so many wonderful ways to decorate a mantel that it can be both exciting and overwhelming. Since it's now autumn we thought what better time than the present for some new and exciting fall mantel decor ideas! We've also gathered some beautiful winter fireplace mantel decorating ideas for you. This article will explore tons of options when designing this type or project, giving you plenty space on how personalize yours with creativity as well as color choices from across different styles like rustic country chic; traditional farmhouse chic—it's up to YOU!!
Fall Mantel Decor
The fireplace is a central focal point in most homes. It's the warm spot where family gathers and memories are made, so it makes sense to do fall mantel decorating, as well.
A mantlepiece above your fireplace or beside one can make great spots to add spooky flair with pumpkins and ghostly figures during fall season – but why stop there? Spooky and nostalgic Halloween mantel styles are simply boo-tiful. We're talking bats, spiders, or skeletons–how's that for creepy? There really isn't anything more perfect than sitting around eating chili on Thanksgiving while surrounded by falling leaves outside if you're hosting an autumnal gathering at home. Take your entertaining to the next level with some of these gorgeous fall mantel decor ideas.
A typical fireplace mantle provides about 5 feet of space to spiff up this season with candles, pumpkins garlands wreaths etc., so pile it on!
There are so many wonderful ways to decorate a mantel that it can be both exciting and overwhelming. We've gathered some beautiful fall mantel decor and winter fireplace mantel decorating ideas for you.
Click To Tweet
For those looking for more general fall mantel decor ideas, many of these design themes will last throughout autumn and can easily be layered with your Thanksgiving decorations—think gourds or dried wheat bundles. Going this route is a huge bonus: you won't need to change anything out come November!
When it comes to holiday décor, there are as many styles and budgets for fall mantel deocor. Whether you want your decorations subtle or loud, creepy or elegant, here is a list of ten fantastic fall mantel decor ideas that you will love.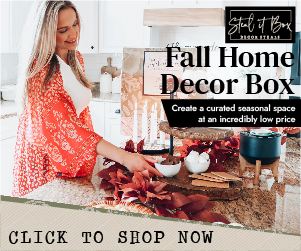 We're super excited about the fall mantel decor ideas that we've gathered from top bloggers. They explore many beautiful design possibilities, and they offer lots of room for personalization. Have a look and pick your favorite ideas, then start planning your own project. We'd love to see your fall mantel decor ideas and inspiration.
Winter Mantel Decor
This year, make your home feel like a cozy retreat by showcasing beautiful winter mantel decor all season long. There are virtually endless design options regardless of what style you prefer to use to reflect the cold weather with natural elements and colorful textures!
Here are 5 winter mantel decor ideas to inspire you.
Fall mantel decor and winter mantel decor are all about the colors, textures and items that are not only easy to find but also match the theme of your holiday season. Whether you want elegant or rustic, projects for all skill levels can be found here! What are some of your favorite fall mantel décor inspirations? What about winter fall mantel decor displays?