9 Ways to Create a Festive Home This Holiday Season
Please note that this article may contain affiliate links. As an Amazon Associate, I earn from qualifying purchases at no additional cost to you. You can read more at the bottom of this page or read my full disclosure on my Affiliate Disclosure Page
Christmas is such a wonderful time of the year. It is not only about the giving and receiving of gifts, but you can also take advantage of the quality time that you get together as a family. It is such a wonderful time of the year. Children are excited, parents embrace the magic through their children's eyes, and everyone seems to be in a jolly mood. Having a festive home is one of the highlights for so many when it comes to Christmas time.
However, you are not limited to just the decor outside or to a beautifully decorated tree.
But aside from the lights and the Christmas tree, how else can you incorporate the magic of the holidays into your home? Here are a few suggestions to give you a bit of inspiration.
Aside from the lights and the Christmas tree, how else can you incorporate the magic of the holidays into your home? Here are a few suggestions to give you a bit of inspiration.
Click To Tweet
Christmas Cards as Decor
One thing that people can get inundated with is Christmas cards. They are lovely to receive and many people like to send out as many as possible, especially with images of their family.
Many cards have lovely Christmas designs and look lovely displayed in your home. However, displaying them can be tricky. After all, you only have a certain amount of window sill space to work with. Here are a couple of suggestions that could help you display those cards.
Display Christmas Cards on Your Staircase
Staircases aren't just for garland!
Many people have exposed staircases in living rooms because of open plan floor layouts, so why not use these stairs and create a feature for your Christmas cards? As the stairs start to rise to the next floor, you could stick your Christmas cards all along. It adds a little bit of festive cheer to your home and enables you to display the love within them proudly.
A Hanger for Your Wall
Another thing that you could do would be to buy a decorative hanger for your wall. Some have pinnable surfaces while some come with clips or even ribbon straps.
This is a quick and easy way to pin or attach your cards to the hanger, and display them across your home. As they have lovely pictures and festive scenes on them, usually, they can become an additional decoration for your home.
Have a Theme for Your Holiday Decor
Having a theme when creating a festive home for the holidays is amazing.
You can do this with your Christmas tree as well as other aspects of your home decoration.
You can even have themes by room! We once did an "under the sea" themed tree in our sunroom when we lived down in South Carolina.
When you have the space to have multiple trees (even if they are small) or just have a different theme in each room (some people like to do themes based on their nationalities) it can make your Christmas decor so much fun.
Here are a few things to consider when decorating.
Be Specific With Your Festive Home Themes
It is important to be specific when it comes to your decoration and theme. A quick look online on websites like Pinterest will give you plenty of ideas.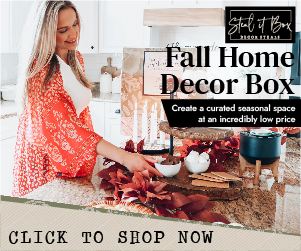 People embrace themes such as Disney, or you can go down either an old fashioned or traditional Christmas or go the modern route.
There are so many themes you could go for so don't be afraid to be a little more creative.
Color Themes
One of the most obvious things to embrace would be a color theme.
You can keep this consistent throughout other areas of your home as well as the exterior decoration.
Picking a couple of different colors that work well together will help you to decorate your trees, other rooms and parts of your home.
It is one of the most common things to do with Christmas decorations, but it is very effective.
For instance, I love silver so I have a silver theme throughout my home but I might also have complimentary colors in each room to make it unique but still ties in to the silver theme.
Don't Keep it to Just One Room
As I said, it is fun and festive to not only decorate one part of your home.
There are so many ways you can add a little festive cheer to your home.
Christmas Bedspreads
A common way to decorate for Christmas is to get Christmas bedding or bedspreads. Many people choose something like a lovely Christmas theme design. It really adds to your home and is a simple thing to change.
Dining Rooms and Living Spaces
You can add other Christmas touches such as setting up the dining table with Christmas crockery, or adding a few festive things to the kitchen like towels, or pots that you use for cooking.
What About the Exterior of Your Festive Home?
The exterior of your home is something that many people take VERY seriously when it comes to Christmas decor.
Here are a few things that you could consider.
Door Displays
Make the most of your front door space.
A festive wreath on the door, a flower archway or a few Christmas ornaments and lights in the bushes nearby can be beautiful. These are small and simple things that can be very effective.
Exterior Lights
You could also look at adding some exterior lights to your home.
You don't have to go all "Christmas Vacation" on your home but exterior lights can be so beautiful.
Many people like to frame their home with lights, or you could add different things to display like a Santa face or a sleigh or reindeer. There are so many cute exterior light options now.
One of the more popular choices these days are inflatables!
I know MANY people take their exterior lights (and inflatables) VERY VERY seriously! Neighborhoods have contests and it can be quite competitive.
An Outdoor Christmas Tree
Finally, why not go with the staple of Christmas decor and add a Christmas tree to your yard or garden? You can buy outdoor decorations or just add some lights to it.
A beautifully lit evergreen outside a home with white lights is one of my favorite Christmas displays. It just looks so classic and elegant to me.
Express Yourself in Your Festive Home Decor
Hopefully, this has given you plenty of ideas on how to decorate your home this festive season. But at the end of the day, how you decorate should be an extension of who you are, your personality (and those of your family) and your esthetic.
But no matter what themes or colors or locations you choose to decorate (I have even seen people decorate their cars!), don't feel limited to just the tree and some stockings.
You can easily turn your whole home into a festive home and make it something that reflects you!
Be sure to grab your FREE 30 Day Holiday Decluttering Challenge Workbook below! In order to have a festive home that doesn't make you feel too bogged down with "stuff", a good decluttering always helps!