7 Mistakes You Should Avoid When Decorating Small Spaces
Please note that this article may contain affiliate links. As an Amazon Associate, I earn from qualifying purchases at no additional cost to you. You can read more at the bottom of this page or read my full disclosure on my Affiliate Disclosure Page
Decorating small spaces can be a monumental hassle! We want to find a place for everything and at the same time also make sure that the place looks beautiful for when guests come by.
But what we often forget is that small spaces offer more of a comfortable vibe than big spaces in general. You do have various challenges when it comes to decorating small spaces, but with the right planning and ideas, you can make them look just as beautiful and uncluttered.
In this post, I will help you find out some of the mistakes that you need to avoid so you can start decorating small rooms with big style!
Ignoring Vertical Space
When you are decorating small spaces, every inch that is free matters and can be used for storage (within reason…we will address this below) giving the illusion of more space. Vertical spaces sadly get ignored while people try to figure out ways to organize things in small rooms.
Instead of filling up every corner on the floor with clutter, it's always the best solution to find empty walls and use them to store or organize some of your belongings. Whether you use up some shelves to store books or kitchen essentials, or use cabinets for the same reason, using the vertical space in the room is extremely essential and you should never forget to do it.
Ladder shelving is a great, efficient, and visually appealing option for this. I have one in my own bedroom that I use to house some books, my Echo Show, a basket filled with stuff I might want to have nearby if I am journaling before bed or if I need to jot down a note about something.
Decorating small spaces can be a monumental hassle! In this post, I will help you find out some of the mistakes that you need to avoid so you can start decorating small rooms with big style!
Click To Tweet
Organizing Things Without Considering the Traffic Flow in the Room
Decorating small spaces often makes it harder for you to store everything in the room properly while still making it look pretty and neat.
But at the same time, it's much harder to keep the traffic flow in mind as you organize the room since you are limited in space.
But it's VERY important to consider them – you shouldn't block the entrance to a room (or to the house more importantly) with furniture or block the walking space to make room for all the other objects you need in that space.
You should have a certain clearance between pieces of furniture for foot traffic. 30″ is pretty standard for space between pieces of furniture, with the exception of the sofa and coffee table, which should be between 14-18″ so that things are within reach.
Ballard Designs has a great guide to spacing furniture in a room.
Paying close attention to traffic flow enables you to plan the space and organize and decorate for the room accordingly. So keep that in mind while you design where everything you own will go in the small space that you have in the room.
Not Fighting the Urge to Fit Too Much in a Small Space
It is important to really take into consideration that you have a small space and you need to decorate it as it is. As anyone who has ever lived in a NYC apartment can attest to, you learn to get VERY creative with the space you have.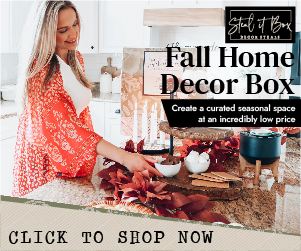 Finding alternatives instead of trying to fight your small space will allow you to be much more creative and find really cute yet practical tools for decorating small spaces. It might take some time and you might get frustrated from time to time but it's worth learning much more efficient ways to organize instead of having your space look and feel cluttered, which creates visual and emotional stress.
There are MANY storage solutions out there and definitely many that are super cute and decorative! I will share some with you here!
Picking the Wrong Size Bed for the Bedrooms
We often refuse to compromise on bed size or comfort no matter how small of a space we have, and maybe that's not the best way to go. It is possible to choose a bed that is both comfortable and also fits the room size correctly.
Instead of going for a four-poster bed which will take up probably the entire room, you can choose something a little smaller that fits better. It may take some time to go through the options you have and pick the bed that fits all the space requirements you have, as well as comfort.
But spending the extra time to choose the right size bed is definitely better than picking the wrong size and making the process of decorating small spaces easier for you.
Too Much Clutter in a Small Space
When you have a large room, having a lot of objects in the corner of that room probably will go unnoticed in most situations. But the same sadly won't happen in a small room.
Clutter has to be managed and things stored properly – you need to ensure that the room is organized in such a way that it will be easier for you to manage everything and also have a designated place for things when not being used.
When designing for very small spaces, avoiding clutter is vital as it will just make the room look even smaller and chaotic.
Over-Using Storage in the Room
Storage is essential when it comes to small spaces because they can help you hide the mess from guests. But that doesn't mean you need to get storage solutions that you will never use or that just open up the door for you to get more stuff to store!
Too many storage baskets and bins can make the room look too packed and make it harder for you to live comfortably in that room. So ensure that you have just as much as you need to keep your stuff neatly stashed away and do not go overboard. The right balance can also make you think twice the next time you consider whether or not you REALLY need that next new "thing".
Compromising Comfort for Style
Ok I am all about style! And yes you need to take esthetics seriously and make your home look as good as you possibly can and reflect your own personality and style, but ultimately comfort should be one of your highest priorities.
Add the right layers to make the room not look completely bare and make it look warm, cozy and comforting to the eye.
Add the things that you love wisely and you can enjoy the process of designing your small spaces without having to compromise your comfort.
Decorating a small space often intimidates people because you want to make everything look warm and inviting as well as comfortable and not overly cluttered. But it doesn't have to be as hard as you think it is – you just have to make good decisions and have a proper plan in place for the space.
In this article, we talked about some of the most common mistakes people make when decorating small spaces that often make it harder than it has to be.
What tips for decorating a small room or small living space have you incorporated in your own home? Share in the comments!
And take the 30 Day Clean Home Decluttering Challenge! Sign up below and start decluttering your space!